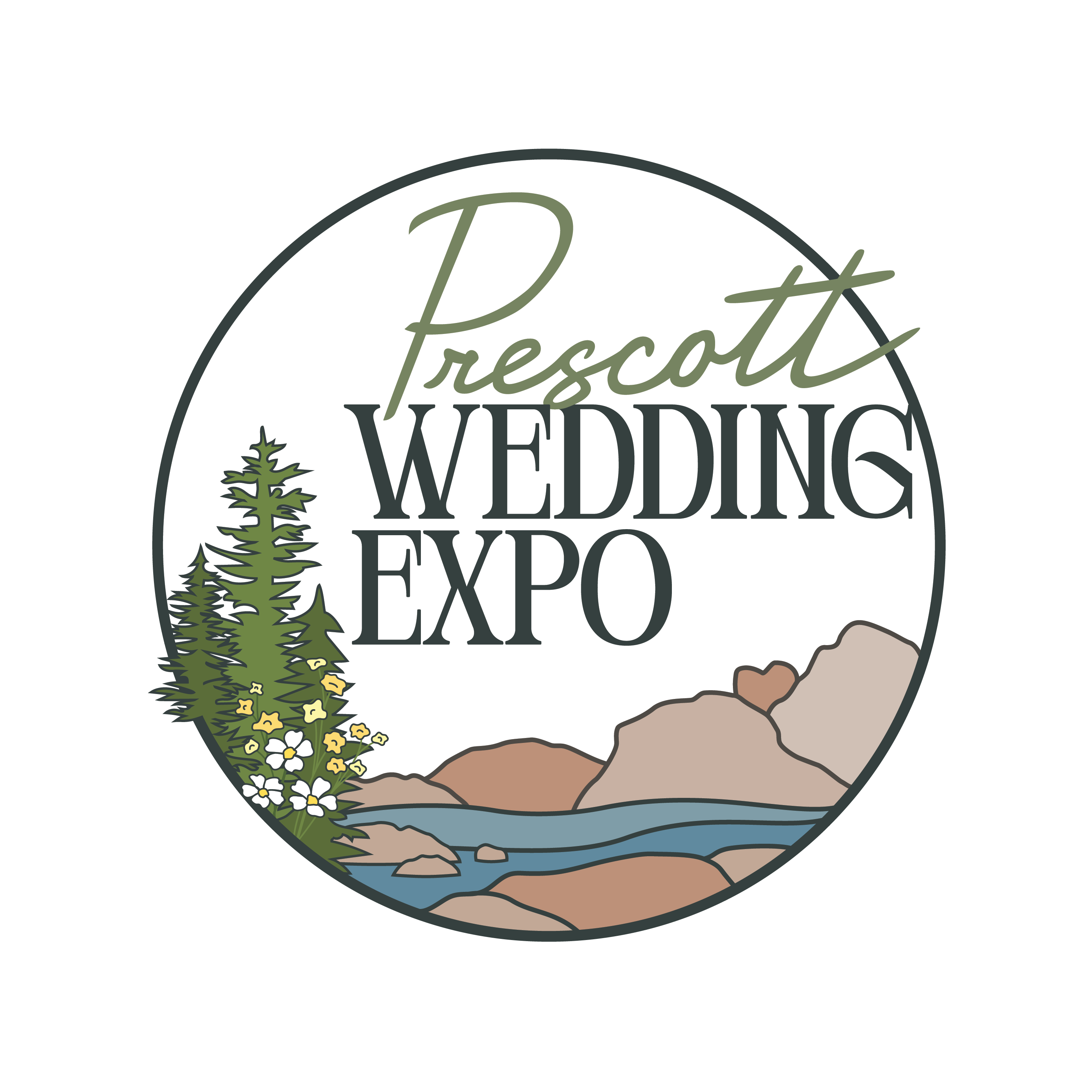 The Prescott Bridal Affaire Expo has a NEW look and is now officially the Prescott Wedding Expo! This is the LARGEST and LONGEST running wedding expo in Northern Arizona.The 2024 Prescott Wedding Expo is taking place on Sunday, March 3 , 2024, from 10am to 4pm, at the Sam Hill Warehouse, located at 232 N. Granite Street.
Presented by StarStruck Event Planning and co-hosted by the Sam Hill Warehouse and Moore Party Rentals, we are proud to announce the 2024 Prescott Wedding Expo Diamond Sponsors, Findlay Subaru Prescott and Raskin's Jewelers, Gold Sponsor, Bowen's Botanicals, and Silver Sponsors, Blushing Cactus Photography, Sky City Productions, Goods from the Garden, Arizona's Finest Wedding Site and Services, Prescott Woman Magazine, SignalsAZ, Physical Memories, Magic 99.1 and historic Hassayampa Inn.
As we celebrate our 19th year in hosting this annual community event, we are delighted to feature some of the best vendors in the business, providing every type of service and product you could want for your dream wedding from music, photography, wedding coordinators, floral, rentals, cake samples, food samples, and wedding gowns. This event will be jam-packed with lots of fun and excitement, raffle drawings every 30-minutes and a Grand Prize worth thousands of dollars! You do not want to miss this event. And best yet, parking and admission are free! Engaged couples and guests planning to attend the Expo do not need to pre-register.
Mark your calendar as we prepare for Northern Arizona's largest wedding expo – the 2024 Prescott Wedding Expo, taking place Sunday, March 3, 2024 from 10am to 4pm!
We look forward to seeing you there!
Note to Engaged Couples: In order to keep this event FREE for future engaged couples who want to attend the Expo, we ask that you provide your contact information at our registration tables on the day of the event.
"Very kind people and loved putting faces to the companies we have been looking at to book our wedding!"
– Bride-to-be
"I wish I could give you an 11 as it was that great! The expo has been taken to a new exciting level – from promotion, exhibitor displays, traffic flow and attendance. Congratulations to all for a job well done! "
– Exhibitor
In my career, I have participated in all sorts of trade shows for many years, all over the country. This was the first Bridal Expo. Thank you Tahna for all of your correspondence and follow up. Your instructions made it very easy to plan and to participate. WELL DONE! The expo was well attended. The atmosphere was energetic and all staff/exhibitors were friendly and gracious. I loved the 'check off' for the grand prizes. It circulated traffic well.
– Exhibitor
"Meeting all the vendors. It was organized in a way that you could get to all without too much congestion. "
– Bride-to-be